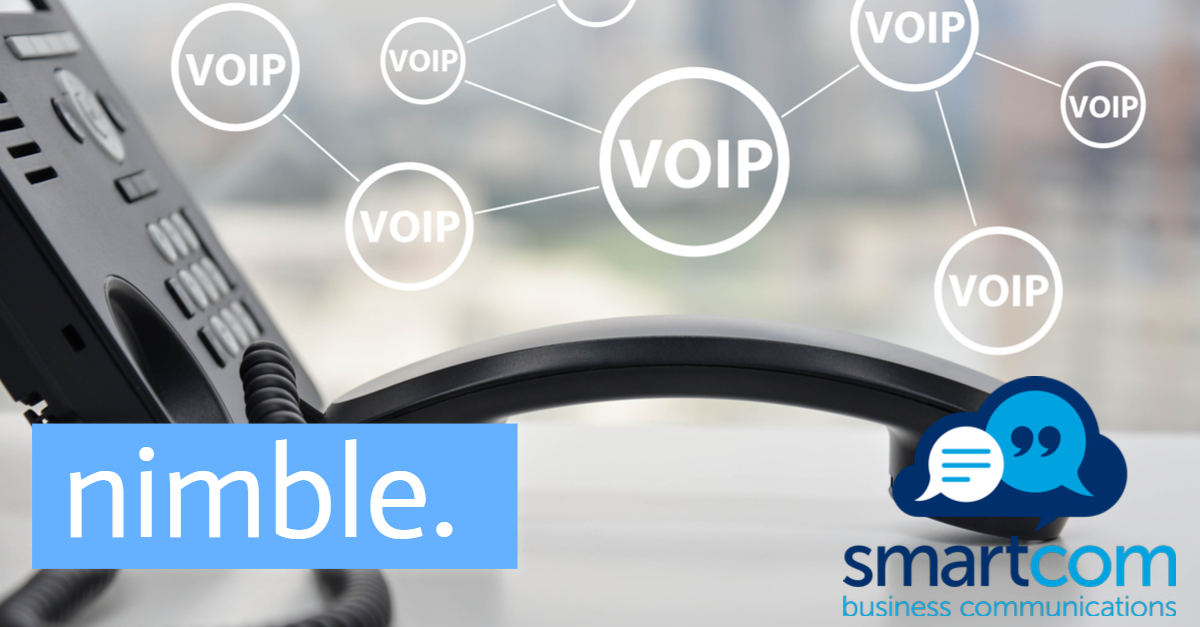 August 25, 2020
Hosted PBX Cloud PBX VoIP PBX – Call it what you like
Hosted PBX Cloud PBX and VoIP PBX are all interchangeable terms for IP (Internet Protocol) Business Phone Systems that are located in the cloud and accessed via the Internet.
The Demise of Traditional Phone Systems
Its important to note, that upon completion of the NBN network, and thereby the de-commissioning of the telephone copper network, traditional analogue phone systems will be deemed obsolete, and hence IP-based Business Phone Systems such as a Hosted PBX will replace this dated telephony.
The Rise and Rise of the Hosted PBX
Its evident that traditional business phone systems with onsite PBX hardware is a diminishing product offering on an increasingly large scale. In contrast, cloud-based Hosted PBX phone systems are experiencing exponential growth as a result of the increased capabilities and flexibility that is driving business performance.
Furthermore, organisations that operate with agility will be best positioned to deal with the dynamics of an increasing sophisticated, changing and competitive landscape ahead of us – post COVID 19. Communication platforms such as a Hosted PBX, or Webex Calling for instance, are able to provide organisations with a level of nimbleness not experienced in the past.
Moreover, Hosted PBX cloud services can have a dramatic affect on organisations wanting to build effective operations in order to adapt to a changing business environment ie;
Increased Capabilities
Scalability
Flexibility
Mobility
Quality Customer Experience (CX)
Responsiveness
Cost-Efficiencies
Capability Gains
The capabilities of Hosted PBX cloud services, can add a new dimension to way in which companies do business. Key capabilities include;
Workforce Collaboration
Inbound Call Management
Call Forwarding & Routing
Auto Attendant ie; Press 1, Press 2 etc
Call Recording
Unified Communications
Multiple Site Configurations
VoiceMail to Email
Change Management Portal
Report Dashboard
Mobility such as a Mobile App
Live Call Monitoring
VoIP
1300 Number Integration
Efficient Business Communications
Moreover, with increased capabilities at hand, organisations have the means of communicating with customers in a highly efficient and effective manner. For instance, inbound calls can be efficiently managed via 1300 Numbers and an auto attendant, sophisticated call routing, and call forwarding. Likewise, quality Hosted PBX services typically feature Work from Home and Call Recording functions; as well as Mobile Apps and Management Portals and Dashboards.
Scalability & Flexibility
The scalability and flexibility of many cloud-based business phone systems is to say the least, extraordinary! Moreover, the ability to dynamically make changes and/or scale and up or down with immediacy can give an organisation a real edge over its competitors.
Workforce Agility & Mobility
Cloud PBX services provide organisations with unprecedented levels of agility and mobility. Workforces are able to not only work from any anywhere, they can also call from any location and from any device. Features such as Voicemail-to-email also enables staff to receive messages from any location as well as being widely used to efficiently manage after-hours calls.
The Right Device for the Right Task
Your workforce can use the most appropriate phone device when using a quality cloud business phone system. Typically, the following devices are compatible and/or supplied with such systems;
Handset
Softphone on Desktop
Mobile App
Quality Customer Experience (CX)
The new communication paradigm of Hosted PBX and Unified Communications brings with it unsurpassed customer interaction; and with that, the ability to communicate in a timely and accurate manner. Throw away the jargon of CX, feedback and engagement, and instead spread the love; demonstrating to your customers how much you value the relationship.
Compelling Commercial Gains
Hosted PBX services present business leaders with compelling reasons to adopt the technology;
No Capex
No Upgrades/Swap-outs – as a result of Continuous Software & Handset firmware updates
Cost Savings
Scalable Price Models
Flexible Price Models & Cost Savings
The good news for business leaders also, is that the Opex price models associated with cloud-based business phone systems provides companies withh a means of efficiently managing the ebbs and flows of running a business – regardless of the level of uncertainty.
Likewise, Hosted PBX businesses phone systems will often deliver cost savings across IT, telecommunications and Support Services.
Choose the 'best-fit' Hosted PBX for your Business
Not unlike traditional phones systems, different phone systems are a better fit for different organisations. The following is a few of the features that the different business segments are likely to value in a phone system.
Small Business & Start-Ups
Small business owners gain enormously from the mobility of a Hosted PBX, in particular, the call forwarding and call management functions. Being able to make changes to the system from a remote location is also highly valued. Likewise, the Auto Attendant function (Press 1 for Sales, Press 2 for Accounts etc) enables small businesses to efficiently manage calls, as well as present the organisation in a highly professional manner.
Mid-Size Businesses
Mid-sized businesses seek to gain competitive advantage from the increased capabilities and operational benefits of a cloud-based Hosted PBX. Gaining the capability to instantaneously scale an operation in line with the ebbs and flows of running a business operation is highly attractive to mid-sized business leaders. Security and Support Services of a Hosted PBX is also high on the agenda.
Enterprise
Key drivers for enterprise organisations, is as you would expect, more demanding than the above segments across all business disciplines ie; ROI, Technical & Operational Capabilities, Multi-Site Capabilities, Continuous Improvement, Risk Management, Security and Support Services.
Australian Support Services
What's apparent from the advent of the COVID 19, is that many technology companies with offshore support resources were severely hamstrung as a result of closures to operations in the Philippines and India.
On the other hand, it has been evident that Australian tech companies that both developed and supported its Hosted PBX in Australia, were able to more or less operate in a business as usual capacity during the COVID 19 event. As a result, its likely that companies will increasingly place a high value on vendors have skilled support resources based in Australia.
Secure Communication Platforms
IT security is paramount for vendors of business-grade Hosted PBX services in Australia – with the number one priority being that the cloud infrastructure is located in data centres in Australia – using only local telecommunication carriers. What is also prudent, is for technical support services to based in Australia for additional security.
Unified Communications adds a New Dimension to Business Operations
Businesses adopting Hosted PBX services with Unified Communications gain increased capabilities that  irreversibly change the way they do business. Moreover, COVID 19 and the NBN roll-out has expedited Unified Communications from an that of an interesting concept, to fast becoming business critical for mid-sized and enterprise organisations.
Cisco Webex Calling & Microsoft Teams
Cloud services such as; Cisco Webex Calling and Microsoft Teams are leading the way in the provision of advance Hosted PBX phone systems. In addition to the standard Hosted PBX functions, video conferencing, video 1:1, collaboration; and unified communications are standard features of Webex Calling and Microsoft Teams.
Furthermore, both cloud services enable users to communicate across multiple channels ie; audio, email, instant messaging, presence, document sharing, video 1:1 and video conferencing. Webinars are also a feature of Webex. Importantly, both services can also integrate with Microsoft Office 365.
Ease of Deployment
No matter the size of the deployment, your business phone system / communications platform is business-critical technology. Its therefore important that its deployment incorporates a Scope of Works and Implementation Plan to ensure quality workmanship and for business continuity purposes. The phone system vendor and your IT support will typically collaborate in producing such documentation.
The Wash
The dynamic shift to cloud technology has resulted in wide-spread adoption of cloud-based phone systems. Likewise, the shift has changed perceptions of business phone systems; from technology that makes and receives phones calls to that of a communication platform, with communication outcomes now taking precedence over a system features and benefits assessment. Key communication outcomes include;
Quality Customer Experience (CX)
Customer Database Management
Multiple Communication Channels Management
Customer Engagement Success
Technological Capability
All things considered, organisations that equip themselves with contemporary communication platforms have the greatest chance of succeeding into the future; being a direct result of having the capacity to gain competitor advantage through highly efficient and effective communications with staff, customers and stakeholders alike.
Therefore, the agility & mobility of business phone systems is with doubt 'business-critical', in particular as we emerge from the effects of COVID 19. Further, the superior capabilities of cloud-based phone systems will enable organisations to better tackle intense competitor rivalry.
With companies starved of revenue for an extended period, the intensity of a post COVID 19 marketplace will undoubtedly present many challenges. Use of contemporary cloud technology will invariably play a significant role in a company's on-going  competitiveness. Conversely, persevering with outdated technology may well be a liability.
Contact Smartcom for to learn more about a Hosted PBX: Ph: 1300 196 386 or Email: info@smartcombusiness.com
Contact Us Today: