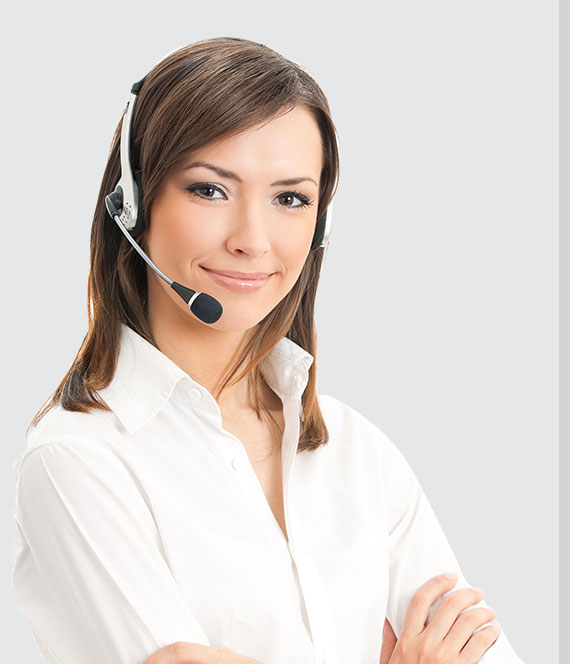 Cloud Call Centre & Predictive Dialler.
Extraordinary Customer Experience (CX) & Engagement in Australia.
Agile Cloud Call Centre Applications
Adaptive cloud call centre software applications such as Smartcom's, is business critical technology for contemporary contact centres in an increasingly competitive marketplace. Gain a competitive edge with Smartcom Cloud Call Centre applications, that promote customer engagement in the most relevant, timely & efficient manner – and across multiple channels to deliver an extraordinary Digital Customer Experience.
Inbound, Outbound & Blended
Gain extraordinary capabilities with our highly flexible & scalable Cloud Call Centre applications. Optimise performance & improve CX via an agile, digital platform that has; Inbound, Outbound Dialler & Blended capabilities.
SmartcomDCX Predictive Dialler
Increase productivity and drive business performance with the Smartcom Cloud Call Centre predictive dialer. Reach your customers ahead of your competitors, and generate new business opportunities with dynamic dialer and campaign settings. Optimise both Client Acquisition and Retention strategies with our predictive dialer across business disciplines such as; Accounts Receivable, Debt Collection, Fundraising, Sales, Lead Generation, Renewals, Subscriptions & SLA Management. (see predictive dialer plans)
Cloud Call Centre for any size business: Start-Up to Enterprise
Inbound | Outbound | Blended
Drive business performance and gain a competitive edge with the SmartcomDCX Cloud Call Centre application; incorporating sophisticated inbound call management, predictive dialler, call monitoring and call recording.
Both traditional Inbound and Outbound call centres are able to gain extraordinary capabilities as a result of adopting the SmartcomDCX Cloud Call Centre. Core features include; 1) Fully Blended, Inbound & Outbound; 2) Inbound Call Management ACD & IVR; 3) PCI DSS Call Recording; 4) Call Monitoring 5) Predictive Dialler; 6) Customised Agent Scripting 7) Customised Call Wrap-Ups; 8) Performance Management & Campaign Reports; 9) Supervisor Dashboard; 10) Call Centre Wallboard; 11) Crystal Clear VoIP; 12) Unified Communications and more.
Customer Engagement
React to the marketplace in a highly efficient and effective manner as a result of the extraordinary capabilities SmartcomDCX Cloud Call Centre software will bring to your business. Moreover, engage with relevance, and in a timely and accurate manner as a consequence of CRM integration. Likewise, functions such as Inbound Call Management, Unified Communications and Agent Scripting add significantly to the overall CX. Furthermore, the predictive dialler function can deliver exceptional outcomes for proactive outbound strategies.
The Smartcom cloud predictive dialer function will promote customer-facing excellence in your organisation as a result of increased contact rates and productivity gains of 2-300% from traditional manual dialing. Likewise, you'll gain the capacity to update customer contact data, as well as inherently develop operational efficiencies. Above all, 'dialer enabled' companies gain a competitive edge over their rivals as a result of 'speed to market', and with relevance. (see predictive dialer plans)
Predictive Dialer: Contact your Customers ahead of your Competitors
In an increasingly competitive landscape, the SmartcomDCX predictive dialer is a highly efficient means of securing your customer base; as a result of tactical client retention campaign strategies such as; Renewals, Subscriptions, SLA Management, Overdue Accounts, Customer Service etc
Predictive Dialler: Amazing Productivity – Up 200-300%!
As a result of gaining productivity gains of up to 300% from manual dialling, you'll gain competitive advantage via the cloud dialer. For instance, non-productive calls such as; disconnected numbers, voicemails and no-answers are vetted by the predictive dialer, and hence not passed through to agents. Moreover, improve efficiencies through effective list management, in addition to operational transparency via extensive dashboard reports.
Cloud Predictive Dialer: Dialling Modes
Supervisors are able effectively manage outbound campaigns with multiple dialling modes; including  Predictive, Power and Progressive modes. Likewise, supervisors can optimise the performance of campaigns as a result of a dynamic dialler function, that enables dynamic and real-time changes to dialling settings.
On-Demand Predictive Dialler
Our Ready-to-Use, 'On-Demand' Cloud Predictive Dialler is available at any time, and for any number of campaigns. Matched with our flexible price models, the 'On-Demand' agility of the predictive dialler can be adeptly used to your advantage; as a result of effectively deploying staff and technical resources as required – and therefore eliminating cost wastage. (see predictive dialer plans)
Predictive dialer '
Contact Ready' Data
Use customer data from your own CRM, or alternatively use our quality data lists. Choose from either our consumer list with over 12 million people, or our B2B list with over 800k businesses.
1300 Numbers & 1800 Numbers 
Configure 13 / 1300 numbers and 1800 numbers with the SmartcomDCX cloud call centre service; and present your customers with a single point of call across Australia; and as a result, experience greater customer engagement on a national basis. (see 1300 Number Plans)
SmartTrak 1300 Numbers: Call Tracking
Improve and iterate your marketing efforts as a result of capturing vital phone call statistics, and hence have the capacity to assess the performance of each marketing channel.
As a result of incorporating a clever mix of software & telecommunications, Dynamic Call Tracking extends your management team's insight into marketing and BAU activities – beyond merely clicks and online conversions. (see 1300 Number Plans)
In addition to any number of call routing configurations, SmartTrak Dynamic Call Routing enables businesses to track calls in great detail, and as a result, assess the origins of inbound 1300 Number calls. In particular, management gain a real insight into the cost management and effectiveness of marketing campaigns – being able to measure both performance and wastage.
Moreover, track marketing campaign response rates across traditional and digital channels, such as; Television, Radio, Print, Direct Mail, Email, Google Search, Google Ads, Bing, Facebook, and Linkedin. 
High-Volume Call Rates – Outbound VoIP & 1300 Numbers
Gain cost efficiencies as a result of our high-volume call plans designed specifically for call centres. Most importantly, our high volume call rates are available for both inbound VoIP and inbound 13 / 1300 numbers and 1800 numbers. (see 1300 Number Plans)
Work from Home / Anywhere
SmartcomDCX Cloud Call Centre promotes an agile workforce, and in addition caters for social distancing requirements. Moreover, managers can efficiently manage the daily ebbs and flows of call centres and indeed, 'Work from Home' staff.
In addition, exploit the flexibility of SmartcomDCX Cloud Call Centre across Australia in all the big cities such as; Brisbane, Sydney, Melbourne, the Gold Coast, Adelaide, Perth, Hobart, Darwin.
SmartcomDCX Cloud Call Centre is also available in regional locations in Australia, as along as there is sufficient Internet. In addition, offshore and Australian offshore operations can also be configured with our cloud software in unison with Australian operations.
Cloud Call Centre & Hosted PBX 
The diversity of SmartcomDCX enables Hosted PBX component of the Cloud Call Centre to be used as a Hosted PBX. As a result, Business are able to acquire a cost-efficient, business-grade cloud based phone system for the office. see Business Phone System Plans
Operational Transparency
Regardless of the location of your staff, your management team will have full transparency of operations via the management dashboard. For instance, management can quickly assess operational performance across disciplines, such as; 1) Inbound & Outbound Call Status & Volumes; and 2) Campaign & Agent Performance. In addition, management can monitor and measure performance via; Call Recording; Call Monitoring; and extensive Call Reports.
Cloud Call Centre & Offshore
Gain absolute transparency of your offshore call centre by integrating the SmartcomDCX Cloud Call Centre application with your Australian operation. Alternatively, centralise multiple sites across Australia, or the world for that matter.
Australian-Made Cloud Call Centre
SmartcomDCX is made for Australian conditions and our legislative environment. Moreover Australian-Made is not a 'nice to have' or a call for patriotism. Instead, Australian-Made translates to the delivery of quality services and business continuity.
Australian Based Support
To service our call centre cloud software, our Service Desk personnel and system architects are all based in Australia. As a result, the true value of our support service was made very apparent in the height of the COVID 19 outbreak; whereby most importantly, Smartcom was able to respond to the marketplace in a skilled and efficient manner. Above all, there's no requirement to escalate support items to either offshore call centres or overseas R&D staff.
CRM Integration
SmartcomDCX call centre cloud services can be integrated with any modern CRM software ie; Debt Collection CRMs, Fundraising CRM's, Salesforce , ZOHO and Microsoft Dynamics.
Compliance
The SmartcomDCX, cloud based call centre technology facilitates many regulatory and compliance related processes as standard. As a result, you'll have the capacity to meet legislative requirements such as; Telecommunications Act, Privacy Act, PCI DSS, ACMA, ASIC and ACCC.
SmartBPO – Outsourced Call Centre
Gain competitive advantage in an increasingly competitive marketplace by partnering with SmartBPO. Create quality outsourced BPO operations through extraordinary leadership, business processes, and human resources. Furthermore, exploit the capabilities of SmartBPO's contemporary call centre technology and telecommunication services as a means of delivering service excellence, and importantly operational transparency with your management team in Australia. Operating one of the best call centres in Fiji, you too, can discover the true meaning of quality BPO outsourcing, when you outsource with SmartBPO as your business partner. see SmartBPO Outsourced Call Centre
Industry directories are often a good place to compare technology services. For instance, industry body CX Central, has Smartcom listed in the CX Directory.
Workforce Management (WFM)
Increase the quality, 'speed of service' and efficiency of your call centre, whilst lowering operational costs with WFM software,  Mainly because of functions like; Rostering; Timesheets; Intraday; Scheduling; and Workforce Performance.
Contact Us Today.