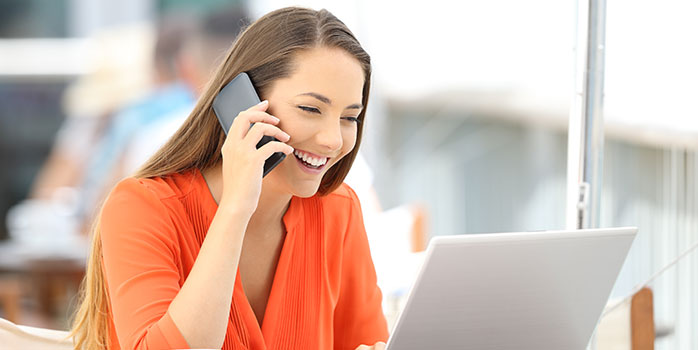 July 17, 2018
ISDN to SIP VoIP is all good news for business.
ISDN to SIP Transition: Disconnection of ISDN commences June 2019. VoIP is now an essential service.
ISDN to SIP has began, with Telstra having officially announced the de-commissioning of ISDN will commence June 2019. If there weren't already enough reasons to transition from ISDN – now's the time
In short, with the advent and growth of fibre networks (including NBN) and VoIP (Voice over Internet Protocol) in Australia over recent years, ISDN is now considered dated technology.
Migrating to a web-based SIP Environment
The transition to a web-based environment is essentially replacing ISDN to a VoIP Gateway via  SIP (Session Initiated Protocol) trunks, and for Voice & Data to be carried over the Internet. So the difference between SIP and VoIP is straight forward, in that SIP is essentially the conduit for VoIP; and therefore its not a case of understanding the difference between SIP and VoIP, but knowing the two components go hand in hand.
ternet Protocol) Put in the hands of skilled technicians with meticulous in project management, the migration to SIP should be a good experience with no operational downtime.
Moreover, the transition from ISDN to VoIP Gateway should provide businesses with commercially favourable outcomes across the board, with the multi-media capabilities of SIP, increasing an organisation's ability to communicate with greater potency. Furthermore, ISDN to SIP offers a level of scalability and flexibility just not possible with ISDN. As a rule of thumb, organisations should also expect significant cost savings with the introduction of VoIP, in both cheaper calls and lower line rental.
Business are easily justified in their excitement in transitioning from ISDN to SIP; as it not only has the capacity to increase an organisation's competitiveness, significant costs can also be taken out of a business having migrated from ISDN to SIP.
The shift from ISDN to SIP opens up a world of opportunity for business in general. Various cloud SaaS (Software as a Service) applications such as; Hosted PBX; Call Centre as a Service (CCaaS); Virtual Workplace; Virtual Reception etc, utilise VoIP, and hence, can further enhance an organisations capacity to gain competitive advantage.
Drive the performance of your business into the new communications paradigm. Contact Smartcom Business Communications today; 1300 196 386 or contact us.
Telstra's ISDN De-Commissioning Timeline
Telstra is the custodian of ISDN technology. In other words Telstra controls the supply and up-keep of the copper network for all telecommunication vendors. The timeline set-out by Telstra to de-commission ISDN is as follows;
30 June 2018 – Telstra cease selling new or modified ISDN services.
June 2019 – Telstra commence disconnecting existing ISDN services
2022 – Telstra will not supply, nor support  ISDN, namely; ISDN2/10/20/30, DDS Fastway, Megalink and Frame Relay services.
Contact Us Today: