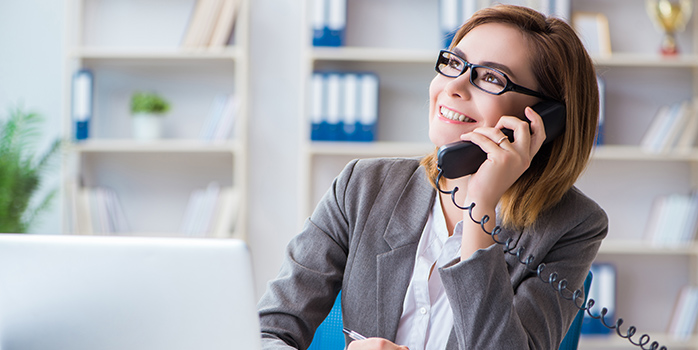 May 29, 2019
Quality NBN Internet is business-critical for cloud-based hosted pbx
Quality NBN Internet is business-critical for a cloud-based Hosted PBX.  Regardless of the capabilities a Hosted PBX phone system can bring to your business,  as a cloud service, voice quality and reliability is reliant on your Internet having the capacity to adequately manage the demands of your operation.
With the roll-out of fibre across nation, and most notably the NBN, Australia is fast becoming accustomed to quicker internet services – despite its imperfections.
Whereas acceptance of slow Internet speeds for many data related business applications has a level of tolerance, the same can't be said in regard to VoIP,  whereby anything less than a business-grade, quality NBN plans may cause latency ie; poor call quality due to packet-loss – which has zero tolerance in a business environment. Nonetheless, the good news is that technological advancement of the Internet has made it easy enough to avoid this from eventuating in most instances.
The simple maths to determine your requirements for a cloud-based, Hosted PBX phone system is as follows;
allow 100 kbps, per extension/phone.
If you have 10 extensions for instance, multiple 10 by 100 kbps = 1,000 kbps (1 Mbps)
Therefore, if a 10 Mbps symmetrical fibre connection was installed, an allowance of only 1 Mbps is needed to cater for the Hosted PBX.
Note: the above does not take into consideration contention factors associated with internet connections such as; NBN 50 & NBN 100; whereby full bandwidth is not guaranteed with these asymmetrical connections. Likewise, whereas QOS is often a prudent measure to create a clear path for voice packets to reach their destination, QOS is not available with these connections.
Importantly, the router used with your Internet connection is business-critical, and in our experience there's a lot to be said for spending a little extra on a device such as a managed Cisco CPE – from a reliability, capability and support perspective (these routers are often charged as a monthly fee by providers).
All things considered, quality Telstra NBN or Vocus NBN 50 & 100 is likely to be ideal for many businesses. That said, point to point symmetrical fibre connections offer business-grade solutions that larger operations benefit from its security, high-availability and equal upload and download bandwidth. Smartcom can provide you with a quick NBN Check in your area to see what is available.
To learn more about our quality nbn: Telstra or Vocus services, an nbn check or our quality nbn plans;  contact us or phone: 1300 196 386.
Glossary:
CPE: Customer Premises Equipment located at a subscriber's premises and connected with a carrier's telecommunication circuit.
kbps: Kilobits per second 
Mbps: Megabits per second
PBX: (Public Branch Exchange) – a term used for a Phone System.
QOS: Quality of Service – prioritises internet traffic for applications ie; VoIP.
Router: A network device that forwards data packets between computer networks – directing the traffic of data packets over the Internet such as; email, web browsing and VoIP.
VoIP: (Voice over Internet Protocol) – phone calls made over an internet connection, as against traditional phone lines.