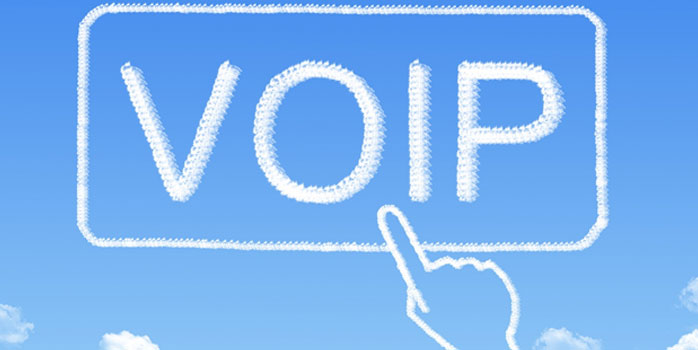 June 6, 2019
VoIP is now a business imperative.
Despite the paradigm shift in communication technology in Australia, business phone systems continue to sit at the very heart of effective internal and external communications.
The quantum shift in business communications is undoubtedly 'mobility' – derived from the increasing capabilities of smart devices; and equally the advent of VoIP. Collectively, mobile phones and VoIP have changed the way we do business; in that they present organisations with unprecedented flexibility, scalability and indeed capabilities. Moreover, organisations no longer need to work with the limitations of technology, instead, progressive organisations are in relentless pursuit of adopting new technologies that will deliver competitive advantage.
The advantage of VoIP is clearly demonstrated with the increasing use of cloud-based, Hosted PBX phone systems, whereby VoIP is part of the service offering. That said, VoIP can also be configured to on-premise IP PBX Phone Systems using SIP Trunks.
Regardless of the VoIP set-up, the most critical decision is choosing the right Internet for the business; in that the Internet needs to effectively manage both VoIP and Data; and with business continuity and QOS also taken into consideration. Likewise, installing suitable LAN components such as network switches and routers, PC's, cabling etc is equally important.
Above all, what's getting business leaders particularly excited about VoIP and web-based communications is the productivity and agility that can be achieved through software integration of VoIP phone systems, and their Unified Communications capabilities – which produces greater workforce collaboration, mobility and agility.
Above all, the agonising 'crystal-balling' of the past – in determining technology requirements has all but vapourised, with quality VoIP and business-grade Hosted PBX phone systems enabling businesses to scale operations up and down as required.
If nothing else, VoIP has significantly reduced the cost of running a business; as a result of reduced call costs; less ICT infrastructure; and fewer technical support costs.
When it comes to ICT, Smartcom talks business.
Glossary:
Hosted PBX: (Hosted Private Branch Exchange) is an IP-based telephony solution provisioned and accessed entirely through the Internet. Hosted PBX may also be referred to as a Cloud PBX or VoIP PBX.
LAN: (Local Area Network) is a computer network that interconnects computers within a limited area such as an office.
PBX: (Public Branch Exchange) – a term used to describe a Phone System.
QOS: (Quality of Service)  prioritises voice packages over other internet traffic in order to mitigate poor call quality associated with contention.
Router: A network device that forwards data packets between computer networks – directing the traffic of data packets over the Internet such as; email, web browsing and VoIP.
SIP: (Session Initiation Protocol) SIP is the signalling protocol for multiple real-time applications to control voice, video and messaging.
Switch: a computer networking device that connects devices on a computer network.
Unified Communications: (UC) describes the integration of communication services such as; VoIP,  instant messaging (chat), presence, audio, web & video conferencing, fixed-mobile convergence (FMC), desktop sharing, data sharing, speech recognition,  voicemail, e-mail, SMS and fax.
VoIP: (Voice over Internet Protocol) – phone calls made over an internet connection, as against traditional phone lines.