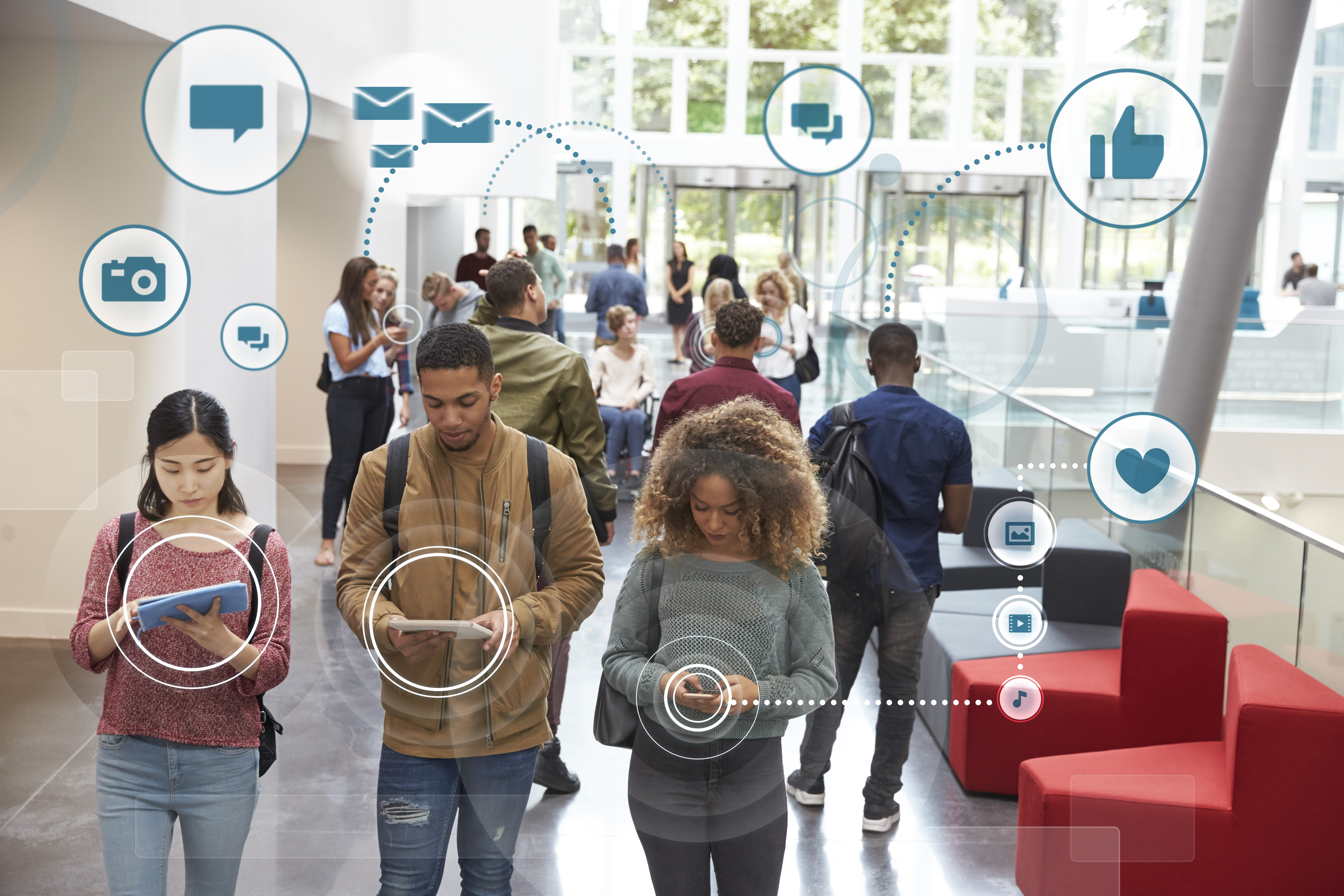 June 11, 2020
Small Business Phone System Capability Post COVID19
With companies starved of revenue for an extended period, the intensity of a post COVID 19 marketplace will undoubtedly present many challenges. As a result, business leaders will need to quickly assess the capabilities and suitability of incumbent technology. In particular, the agility and mobility of business phone systems.
Use of contemporary cloud technology will invariably play a significant role in a company's on-going  competitiveness. Conversely, persevering with outdated technology may well be a liability. Indeed, competitive advantage can be derived via technological prowess in communicating with both customers and amongst staff.
Therefore, the agility & mobility of business phone systems is 'business-critical', in particular as we emerge from the effects of COVID 19. Further, the superior capabilities of cloud-based phone systems will enable organisations to better tackle intense competitor rivalry.
Growth of Unified Communications Promotes Change
The exponential growth of Unified Communications is changing the way we do business. Moreover,  communication technology capability is now pivotal to the success of many organisations.
Furthermore, the scene is set for considerable change, as a result of COVID 19 and the resultant workforce mobilsation. In particular, the unprecedented use of video, Unified Communications and VoIP.
Likewise, the dynamic shift to cloud technology has resulted in wide-spread adoption of cloud-based phone systems. For clarity, these small business phone systems are often referred to as; Hosted PBX, Cloud PBX or VoIP PBX – being in effect, interchangeable terms.
In particular, the flexibility and capability of a Hosted PBX has shifted the demands of a small business phone systems to that of a communication platform. As a result, rather than business leaders assessing the features and benefits of phone systems, communication outcomes now take precedence. Key communication outcomes include;
Customer Experience (CX)
Technological Capability
Customer Database Management
Communication Channels
Customer Engagement
Cloud PBX Drives Business Performance
Whereas traditional small business phone systems will remain sufficient for some organisations, other companies seek greater technological capabilities in order to improve business performance via;
Efficiencies
Agility
Mobility
Collaboration
Operational Flexibility
Scalability
Security
Direct Access to Quality, Australian-Based Support Services
Efficient Business Communications
Cloud-based small business phone systems provide a cost effective and highly efficient means of communicating. For instance, the efficient management of inbound calls via 1300 Numbers and an auto attendant, sophisticated call routing, and call forwarding. Typically, Hosted PBX services feature Work from Home and Call Recording capabilities. Increasingly, quality Hosted PBX systems also incorporate Mobile Apps and Management Dashboards.
Technical Considerations
Key technical considerations of cloud-based business phone systems include;
Internet Suitability ie; adequate nbn
VoIP – number of lines and quality of service
Auto Attendant (IVR)
Call Routing & Forwarding
1300 Numbers
Mobility such as a Mobile App
Work from Home / Work From Anywhere
Call Recording
Live Call Monitoring
Management Dashboard
Cisco Webex Calling & Microsoft Teams
Organisations wanting even capabilities beyond a standard Hosted PBX, may consider cloud services such as; Cisco Webex Calling and Microsoft Teams. These cloud services offer additional features such as, video conferencing, video 1:1, collaboration and unified communications.
Albeit video conferencing has been long established with services such as Cisco Webex, the NBN roll-out and more recently COVID 19, has accelerated the use and popularity of cloud video services.
Webex Calling & Teams, and Microsoft Teams can significantly change the way you do business. In particular, as both offerings come with all the features of a Hosted PBX, in addition to Unified Communications and Collaboration capabilities.
Furthermore, both cloud services enable users to communicate across multiple channels ie; audio, email, instant messaging, presence, document sharing, video 1:1 and video conferencing. Webinars are also a feature of Webex. Importantly, both services can also integrate with Microsoft Office 365.
Flexible Price Models & Cost Savings
The good news for business leaders is that the Opex price models associated with cloud-based business phone systems, enables companies to efficiently manage the ebbs and flows of running a business – regardless of the level of uncertainty.
Likewise, cloud-based businesses phone systems will often deliver cost savings across both IT and telecommunications.
Flexibility & Scalability
The scalability and flexibility of many cloud-based business phone systems is to say the least, extraordinary! Moreover, the ability to dynamically make changes and/or scale and up or down with immediacy, can give a business a real edge over its competitors.
Australian Support Services
The value of using cloud technology that is both developed and supported in Australia has been acutely evident during the COVID 19 crisis. In particular, when considering the Australian technology companies, that having invested in local support resources over the years, were able to more or less operate in a business as usual capacity during the event. In contrast, tech companies with offshore resources were severely hamstrung as a result of closures to support operations in the Philippines and India.
Secure Communication Platforms
The security of both the LAN and WAN is of paramount importance when implementing a business-grade phone system on your IT network – in particular if staff are working from home. That said, it is a particularly straight forward exercise of engagement for the phone system vendor and your IT support personnel.
Ease of Deployment
No matter the size of the deployment, your business phone system / communications platform is business-critical technology. Its therefore important that its deployment incorporates a Scope of Works and Implementation Plan for business continuity purposes. The phone system vendor and your IT support will need to collaborate in producing such documentation.
The Wash
All things considered, organisations that equip themselves with contemporary communication platforms have the greatest chance of succeeding moving forward. This being a direct result of having the capacity to gain competitor advantage through highly efficient and effective communications with staff, customers and stakeholders alike.
learn more: info@smartcombusiness.com or phone 1300 196 386
Contact Us Today: