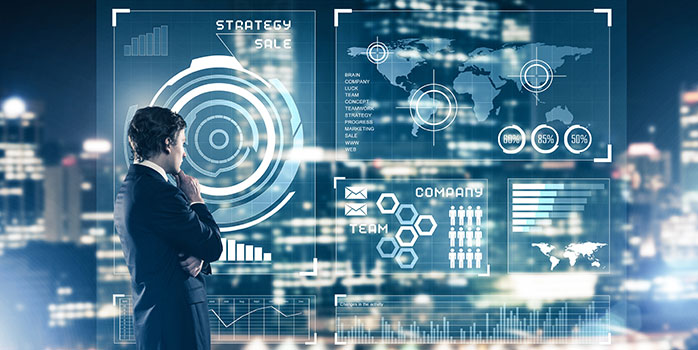 July 17, 2018
Businesses exploit the extraordinary capabilities of Cloud & SIP technology.
Telstra's announcement to de-commission ISDN as of June 2019, will no doubt be a catalyst for change for many organisations. Change that is significantly greater, than a simple shift of technologies. Instead, the extended capabilities of VoIP (Voice over Internet Protocol), will invariably cause many businesses to re-think their 'go-to-market' strategies; in delivering greater potency.
Let's put one thing aside, albeit incremental, this is a forced change. You can no longer buy new ISDN lines, and by 2022, ISDN will not exist. That aside, the upside of a web-based environment with SIP based VoIP; and indeed, endless cloud applications, is immense.
For clarity, VoIP is a means making and receiving phone calls over the internet. SIP (Session Initiated Protocol) is a signally application layer used to establish and terminated multi-media sessions, such as phone calls and video.
Businesses that fully embrace change; and thereby adopt a contemporary web-based environment are most likely to enjoy the spoils of the new communications paradigm, if for no other reason, that  these companies will have positioned themselves to adopt to new technologies as continuous improvement and more or less 'Business as Usual'. In contrast, organisations not embracing change with vigor, are likely to perpetually deliberate the merits of change to their determinant.
VoIP has significant technological advantage over ISDN, and as a result, VoIP has the potential to improve performance across business disciplines. Regardless of whether VoIP is configured to an onsite IP PBX or supplied with cloud SaaS (Software as a Service) applications such as; a Hosted PBX; Call Centre as a Service (CCaaS); Virtual Workplace; Virtual Reception etc, VoIP has immense capacity to present organisations with a means of gaining competitive advantage.
Above all, VoIP's value is significantly greater than a technology replacement to ISDN. Indeed, the unprecedented flexibility and scalability of VoIP, can present a massive upside. In particular, in regard to cloud applications that utilise VoIP, Unified Communications and/or OmniChannel Communications. These cloud services can deliver a quantum shift in an organisation's capabilities and hence performance.
The challenge for technology providers is to provide services that continuously reflect a shifting marketplace and hence continuously improve the User Experience (UX). In parallel, their clients are wanting on-going improvement of the Customer Experience (CX). In short, the desired outcome for both parties is to gain competitive advantage through contemporary technology.
Here's 11 business-critical reasons to make the move to a web-based environment without delay. Exploit the capabilities of Cloud and VoIP services;
1. Significant Cost Savings
2. Increased Technical & Communications Capability
3. Scalability & Flexibility with Immediacy
4. Automation & Speed to Market
5. Mobility
6. Greater Customer Engagement
7. Agile, Collaborative & Dynamic Workplace
8. Business Continuity & Disaster Recovery
9. No Maintenance & Support Costs
10. Future-Proof Technology
11. Opex Price Model
Drive the performance of your business into the new communications paradigm. Contact Smartcom Business Communications today; 1300 196 386 or contact us.
BIG CHAIR – Full Story – Essential Reading:
21 Reasons to exploit the extraordinary capabilities of Cloud, SIP & VoIP
BLOG – Good Reading:
ISDN 'end of life' will impact your business…and its good news.